Terre Promise
2022 / Pyrrhocoris, red clay, humus & linden seeds from domaine Saint Jospeh du Tholonet
Terre Promise is an ephemeral sculpture created in situ on the theme of «Transparitons» – the neologism for «to appear» and «to show» in french.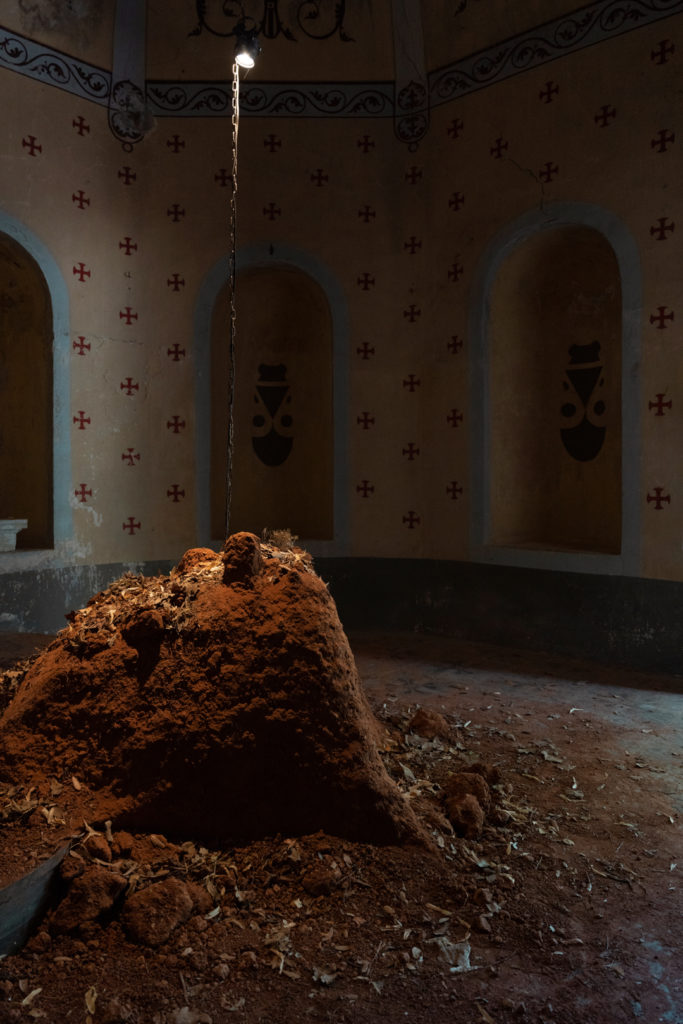 In an ecologically approach, the work was conceived with local materials found on the site of domaine Saint-Joseph, steeped in history, at the foot of the Sainte Victoire mountain. It honours some of its long-time residents, living precisely at the foot of six lime trees among the 60 hectares of the estate: the pyrrhocores. These insects, known to all, are more commonly known as «firebugs».

They often remind us of childhood, the age at which humans, filled with curiosity get familiar contact with this species. We forget about them as we grow up, even though they are paradoxically the most common bug species in Europe. Yet they are highly visible insects with their fiery red backs, a colour of toxicity for a defence strategy. By making them unconsciously invisible during our social construction, they question our anthropocentric vision of the world.
Installed in the old oratory of the Saint-Joseph estate, the pyrrhocoras, moved a few hundred metres with their natural habitat, finally reveal themselves to us, in this suitable place for meditation. This change of point of view and of scale introduces a different temporality. The dorsal motifs of the pyrrhocoris -triangles and circles- are blend with the erased Jesuit crosses, and let us fabulate stories about this discreet society rehabilitating this sacred place. Thus made visible on this altar, the pyrrochores invite us at their rhythm towards a gentle spirituality, a silent force… that of the living.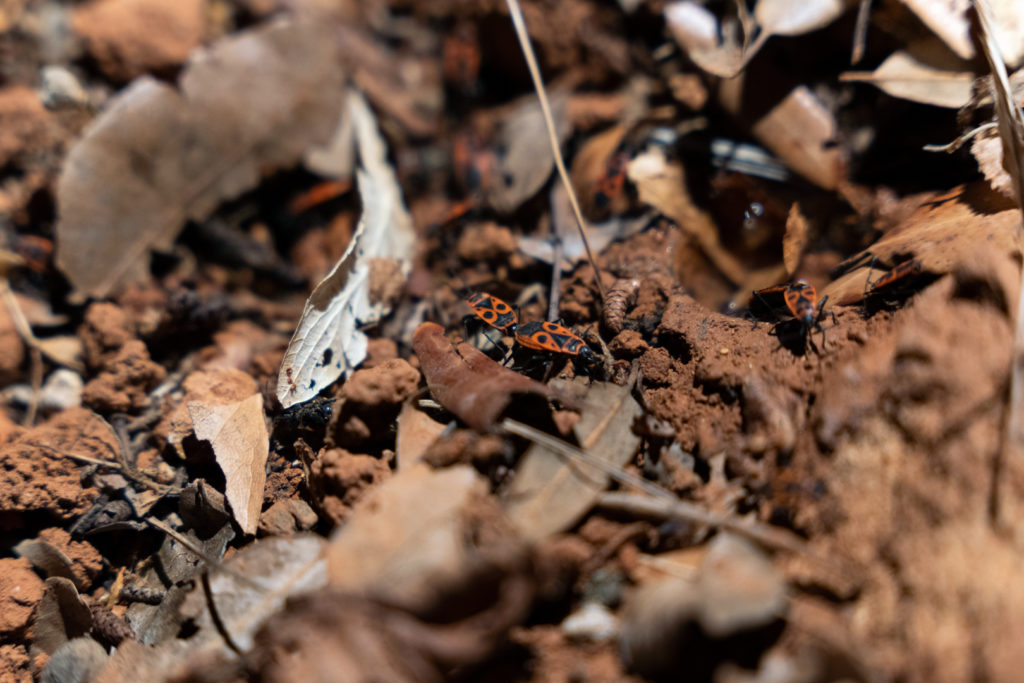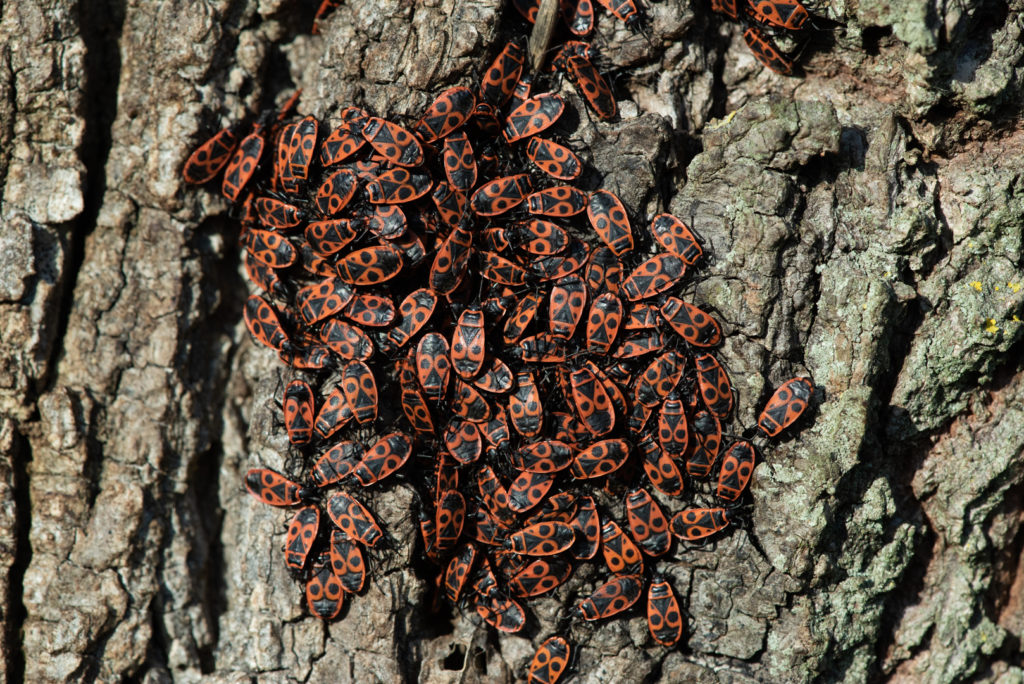 photos: Julien Lombardi, Pascal Laigle